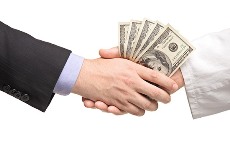 If your business relies on providing loan or investing in assets, you know how important it is to make the right choices. The wrong choice can be disastrous for the business, and for you personally. While most businesses that are already established will have checks and balances in place already, start-ups may not be at that stage yet. If you are looking at entering a business with this kind of model, it is worth having some idea of what you are looking for before committing to an investment. Here is a handy checklist to help you ensure your investments are secure.
Have you checked credit history?
If you are planning on lending money to an individual or business, a credit history check is a basic part of this process. This is how you will know if the applicant has any unpaid debt, previous bankruptcies or previous applications for credit which were rejected. Depending on your model, you will most likely place your own importance on each of these points – just make sure you are considering each applicant carefully and being consistent in your choices.