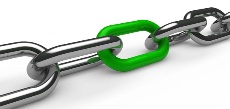 We are living in the Golden Age of technology innovation. If you look around technology startups are popping up everywhere targeting numerous industries and business applications. The arrival of cloud computing, mobile technology and social media has enabled anyone with innovative idea, and willingness to work hard, to launch a startup for mere few thousand dollars. No wonder Silicon Valley is overflowing with number of twenty year old looking to strike it rich with a startup.
I always find solutions developed by these startups for small businesses very fascinating. When you consider limited number of resources and number of constraints under which small businesses have to operate the technology solutions developed by these startups can benefit them tremendously. Consider how smartphones can help small business owners conduct number of business tasks on the road, including checking emails, ordering, bill payment, contacting customers and vendors and so on. This is why large number of startups are focusing on solutions for small business.
However, many of these startups miss the link to sell and market their technology to small businesses that can benefit from these technology. As a result number of these startups go out of business even before they have an opportunity to prove themselves to their small business customers. If someone can establish this missing link for them the startups could benefit greatly from having that link to customers. This is exactly what a company called Test Drive aims to do.